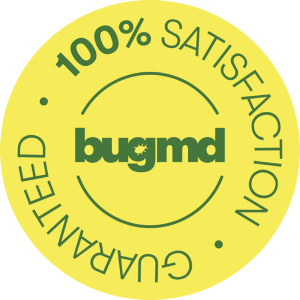 BugMD's 30-Day Satisfaction Guarantee
When your package arrives, use the Mosquito Amigo for 30 days. If you're not 100% satisfied, simply contact our Customer Support Team by live chat and one of our dedicated agents will handle your return — no questions asked.
Frequently Asked Questions
How does Mosquito Amigo Work?
The Mosquito Amigo uses a powerful combination of natural Lemongrass and Thyme essential oils to wipe out mosquitoes, fleas, and ticks. The formula is so potent that bugs are naturally repelled, making the Mosquito Amigo as effective as toxic repellents sold in stores. Best of all, BugMD can be used in your garden without contaminating the produce. We recommend that you wash your fruits and vegetables.
Where can I use Mosquito Amigo?
Mosquito Amigo is designed for use outdoors on bushes, shrubs, lawns, and more. It has not been designed for or tested with household surfaces.
Is Mosquito Amigo safe around kids & pets?
BugMD doesn't use any harmful toxins or chemicals in any of its products. Mosquito Amigo uses an all-natural, essential oil-based pest control formula that is completely safe for people, pets, and plants when used as directed.
What happens if it doesn't work for me? Is there a return policy?
BugMD has received overwhelmingly positive feedback from its customers regarding the effectiveness of its products. However, if for any reason you are not completely satisfied with your purchase, we are pleased to provide a 30-Day Satisfaction Guarantee. Simply send us an email to initiate the process.
How long will it take for my order to arrive?
All orders ship in 5-8 days from our warehouse!