Save 50% Off While Supplies Last!
+ Free US Shipping On Orders Over $50

The Family-Friendly Pest Solution

Simple Solution for Dozens of Bug Problems
Essential Pest Concentrate helps fight ants, flies, bed-bugs, roaches, spiders, fleas, mites, ticks, and much more.

Easy to Use:
Simply mix Essential Pest Concentrate with 27oz of cold water and pour it into the reusable spray bottle. Then just give it a good shake and you're ready to go.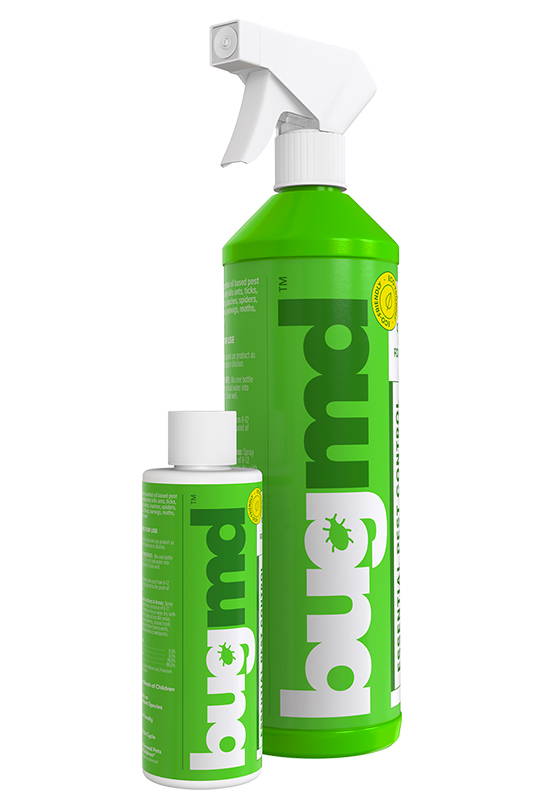 Potent, Plant-Based Active Ingredients
This proprietary formula contains the "dynamic duo" of insecticides. Clove oil blasts insects of all shapes and sizes. Cottonseed oil helps take care of any hard-to-control pests that have built up a resistance to common bug sprays.

Zero Harsh Chemicals:
There are no harsh chemicals in BugMD Essential Pest Concentrate. It uses 2 plant-based active ingredients – Clove Oil & Cottonseed Oil – to wipe out bugs.
The Power of
Pure Essential Oils
We tapped into two of Mother Nature's secret ingredients to create a versatile pest-control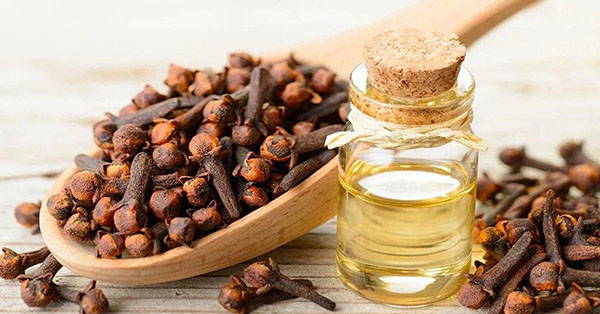 Insects are attracted to the sweet scent of eugenol — the essential oil found in cloves. Unfortunately for countless creepy crawlies, clove oil can take them out of the equation.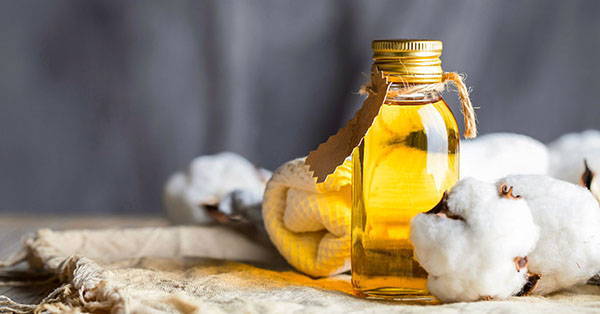 Cottonseed oil wears many hats in nature. Farmers have used it for centuries to help control pests. In regards to bugs, it can clobber everything from ants and cockroaches to wasps and mosquitos.
Homeowners Use Essential Pest Concentrate to
Help Address These Bug Problems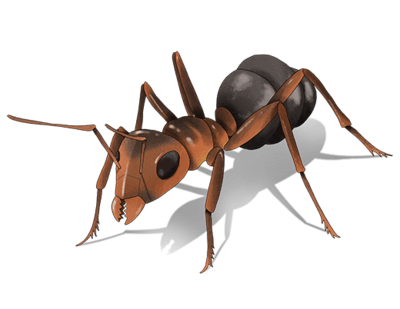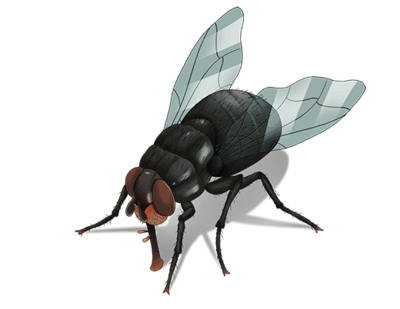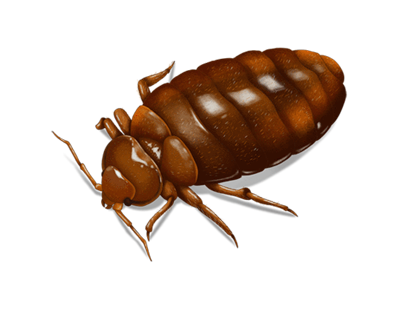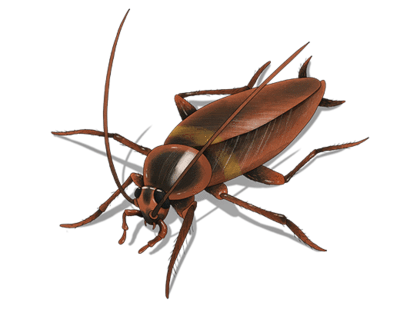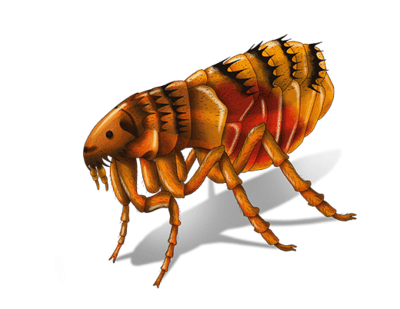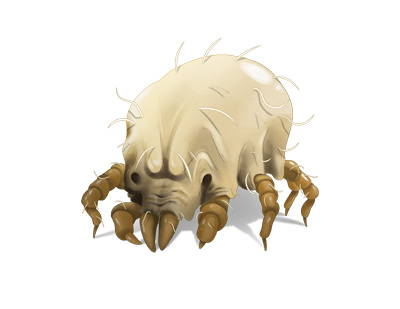 And Many More Insect Species
How to Use Essential Pest Concentrate

Just 3 simple steps to reclaim your home — both inside and out!
Simply mix the contents of one full concentrate bottle with 27oz. of filtered water in the reusable "forever" spray bottle. Apply around "trouble areas".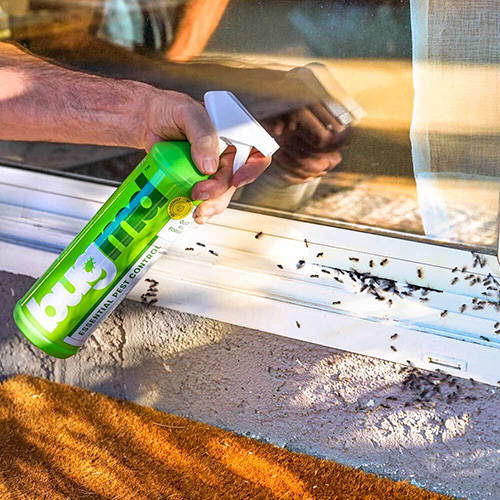 If you happen to see an insect, spray directly onto the "unwelcome guest" until wet. Allow treated areas to air-dry.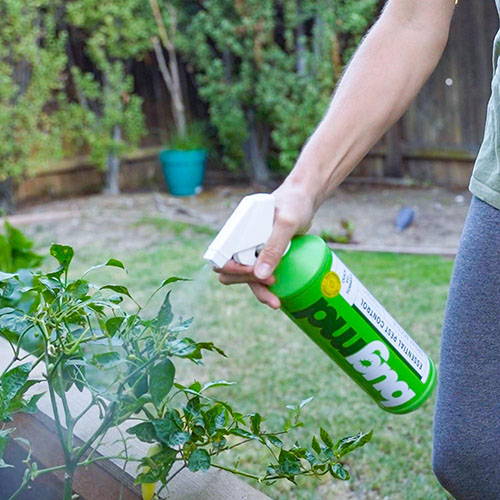 For best results, make sure to spray hard-to-reach areas where insects tend to hide: around appliances, cabinets, trash cans, windows, door frames, and vents. Don't forget about attics, basements, and crawl spaces, either.
BugMD's 30-Day Satisfaction Guarantee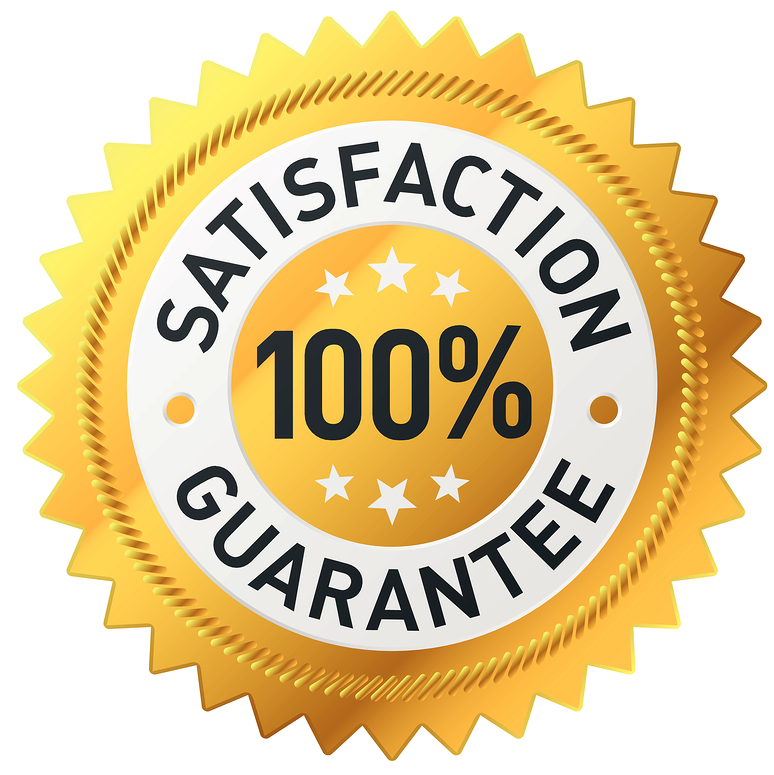 If you're not satisfied with your BugMD product, simply contact our Customer Support Team within 30 day of purchase. One of our dedicated agents will handle your return. Just pay a small processing fee and return shipping for returns/exchanges.
Real Families. Real Results.

Don't take it from us. Here's what some of our 30,000+ BugMD Customers have to say
★★★★★
"This is an awesome bug eliminator. It helped us get rid of bedbugs very fast. Thank God and thank you BugMD for making this amazing pest control product."
— Rosemarie C.
★★★★★
"I love this product. I've tried so many different products and spent way too much money. Nothing worked until I tried BugMD — not even a professional exterminator. With one shot of BugMD they died instantly. I'll never be without this stuff."
— Shelia L.
★★★★★
"I recently purchased BugMD and I love it. I wasn't sure if it would work on brown roaches and it did. I tested it in my kitchen and I'm happy to have found a product that actually works."
— Tamala C.
BugMD Pest Concentrate:
Subscribe & Save
Save an extra 10% when you
sign up for monthly deliveries.
Can I get BugMD Pest Concentrate in stores?

At BugMD we believe everyone deserves effective pest control solutions. That's why Pest Concentrate is only sold direct-to-consumers exclusively online at the lowest possible price. However, these highly discounted prices are only available through this page.
UPDATE: Ever since its online debut, Pest Concentrate has generated a tremendous "buzz" and we've seen a huge surge in sales. Due to its popularity and positive reviews, we're so confident in the product that we're extending our limited time 50% off discount with a 30-Day Satisfaction Guarantee and Free Shipping on all US orders over $50.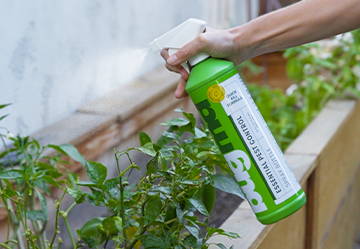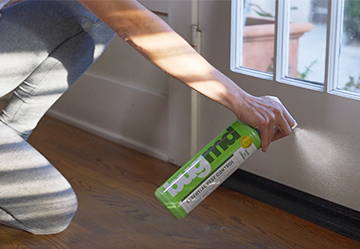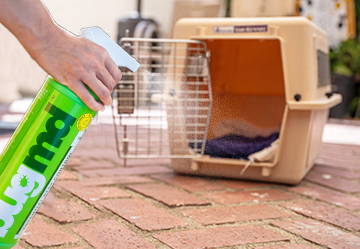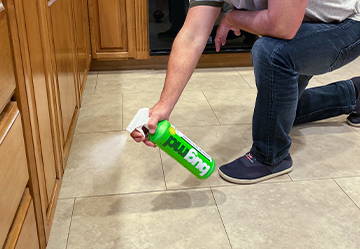 PLEASE NOTE: This limited time 50% Off discount is only available while supplies last.

This deal may be taken down at any time, so act now to take advantage of this special offer.

Plus, if you're not 100% satisfied with your purchase, simply contact our customer support team within 30 days for a quick, hassle-free return. No questions asked!

To find out if Pest Concentrate is still in stock, click the button below.
Frequently Asked Questions:

How does the Essential Pest Concentrate work?

Essential Pest Concentrate is a pest control solution formulated with two powerful essential oils — Clove Oil and Cottonseed Oil — to help easily and safely* clear-out bugs. This solution does not contain any of the harsh chemicals found in traditional pesticides.
*When used as directed.
How do I dilute the concentrate?
Simply mix Essential Pest Concentrate with 27oz. of cold filtered water and pour it into the reusable "forever" spray bottle. Afterwards, just give it a good shake and you're ready to go.
How should I store my Essential Pest Concentrate? How long is the shelf life?
Keep your Essential Pest Concentrate and the spray bottle tightly closed. Make sure to store in a cool, dark place, away from direct sunlight. With proper storage, our products have a shelf life of 2 years.
What if I'm not happy with it? What is your return policy?
If your experience with BugMD concentrate has been less than satisfactory, don't worry. We offer 30-day protection on all orders. Simply contact our dedicated customer service team for your return. Just pay a small processing fee and return shipping for returns/exchange.
How long does it take for Essential Pest Concentrate to arrive?
All U.S. orders ship in 5-8 business days from our warehouse!